Manufacturing business intelligence (BI) success stories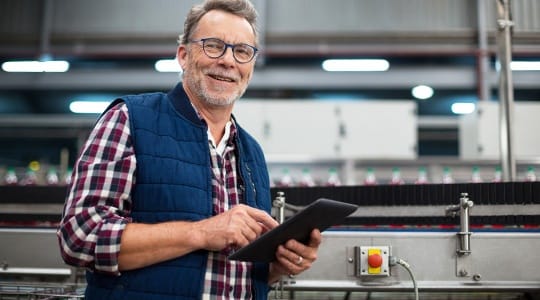 Manufacturers are turning to business intelligence because the process of making products is a huge opportunity for data optimization. Raw materials need to be ordered, received, assembled, packaged, and shipped out for sale in the leanest way. Manufacturers follow the same steps to make each product, and from monitoring these processes with business intelligence, production teams find ways to be more efficient. Data-driven manufacturers use technology to automate most parts of the business —from production through to sales — for competitive advantage.
At Phocas, we have over 15 years' experience building data solutions that match manufacturers' needs. Our large portfolio of manufacturing customers use Phocas alongside their ERP systems to more accurately predict sales and to perfect the creation of their bill of materials (BOM). Here are some of their success stories:
Make your data work
Monument Tools is one of the largest, specialist hand tool manufacturers in Europe. The fifth generation manufacturer has around 800 products with a significant customer base across the US and the UK. Monument also exports to markets including Australia, South Africa and the Middle East.
Managing director, Jonathon Collier said before implementing a BI solution, Monument had green screen terminals which did nothing more than process their sales orders and ledgers. With large amounts of data sitting in Monument's ERP system, the business desperately wanted to draw insights from their data but didn't know how.
"Phocas puts all the data there for you. It's customized by product, date, costs and margin. As long as you know what you're looking for, it's there."says Collier.
Using Phocas, Monument Tools was able to see that one of their big UK customers was only selling certain groups of products in particular areas across their ten distribution centers. They were then able to relay this information back to the customer.
"Phocas allowed us to interrogate our own shortcomings as well as our customers. This information is invaluable for us, especially when dealing with distributors," says Collier.
Dynamic reporting
Sporting goods and apparel manufacturer, Russell Corporation manages three of Australia's leading sporting brands – Spalding (good, shoes and clothing), Sherrin (the producer of AFL footballs) and Russell Athletics (clothing).
Russell Corporation is a large and diverse business, managing a complex range of products and relationships, so needs a BI software tool to help quickly identify sales opportunities and improve reporting efficiency.
Regarding efficiency and visibility into their business, operations manager Jackie Read said: the improvements after implementation have been 100%.
"The types of reports that the sales team and I look at include sales and invoicing reports as well as back order and forward order reports. We look at all our sales by customer group, territory, item groups, market segments, and product types to identify opportunities or missed sales. We also check outstanding orders, identify delays or missed orders from the warehouse before they become a problem."
Read explained the managing director also loves Phocas. "Not being a technical person he now has an easy tool to pursue a particular train of thought or line of investigation. Analyzing whatever data he wants when he wants to."
Improve your sales environment
MA Ford manufactures thousands of high-quality precision cutting tools. MA Ford employs over 300 people around the globe and producing high levels of product and service quality (at an affordable price) is paramount to their success and growth.
Before implementing a BI solution, it would take up to 40 days to received report using its ERP system. Needing a reporting tool that was fast and didn't consume precious IT resources, they turned to Phocas.
By implementing Phocas, MA Ford can now ensure the consistency, quality and timeliness of the reports for sales staff. Sales can get the information they need, when they need it and twist and turn it as necessary. The ability to create ad-hoc reports and drill down quickly into the data presented is particularly useful. Phocas empowers the sales team to identify missed opportunities and keep track of new or emerging trends.
For manufacturers using Phocas, Phocas can have extremely positive effects on the bottom line – as outlined with Monument Tools, Russell Corporation and MA Ford.