Retailers achieve business intelligence success with Phocas Software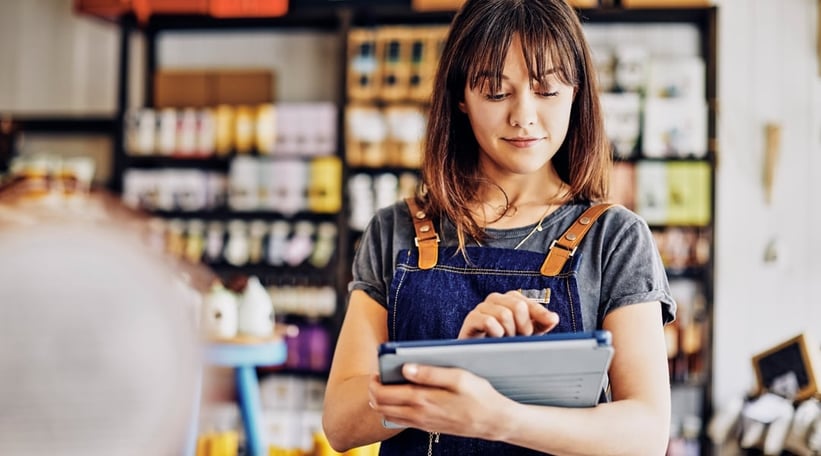 As the author, John Naisbitt, once wrote, "We are drowning in information but starved for knowledge." Naisbitt was referring to the fact that many companies are drowning in the massive amount of data they generate every day.
This includes data from customer transactions, sales teams, purchasing and inventory, rebates programs, and more. Despite this ocean of data, many businesses don't know how to analyze data for actionable intelligence.
High visibility with a 360-degree view of the truth
Phocas Software provides companies with a comprehensive, 360-degree view of their business. A customizable dashboard enables executives to monitor the metrics that matter such as sales figures, inventory levels, rebates programs, and more. In just a few clicks, a user can drill down to see the data driving the information. The ability to interact with data in real-time enables faster decision-making so a company is able to quickly adapt to emerging trends in the marketplace.
Bambis, a progressive Australian company that specializes in the design of contemporary homewares and furniture, desperately wanted to draw insights from their data. To that end, they implemented Phocas business intelligence alongside Pronto ERP. "The results are staggering. It is as if someone has turned a huge spotlight on our data", said the General Manager, Tony Lepore. "Visibility is excellent and our sales team is absolutely rapt. They are now asking all the right questions."
Of the dashboard Lepore said, "Phocas puts all the data there for you. It's customized by product, date, costs and margin. As long as you know what you're looking for, it's there." Lepore is especially pleased with how readily upper management adopted Phocas, "as people with no IT skills are now leveraging data like pros!" As a matter of fact, "Some directors who typically wouldn't go anywhere near a spreadsheet in the past are now avid users of Phocas!", he said. And to top it all off, the "service has been fantastic."
Improved Sales Performance
Phocas allows the sales team to detect undiscovered opportunities and emerging sales trends. For example, a sales rep can drill down into a customer's purchase history to detect changes in their buying patterns. For instance, with Phocas a sales rep can see that a customer is buying product A, but not its complementary product B. With this knowledge the rep can arrange a meeting with the customer.
Phocas enables reps to identify the purchasing patterns of similar customers to detect new sales opportunities. Perhaps similar customers are buying the more luxurious line of products. Sales teams can leverage these insights to increase sales and improve the accuracy of their forecasts.
Ozsale, an online retailer that sells designer brands to members, turned to Phocas to maintain sales performance. Since implementation, Louise Meade, Head of Buying said, "Learning how to use Phocas was quick and simple. A quick 10-minute demonstration is all it takes to get a new user up and running. I would be lost without it."
Meade has found Phocas to be essential to managing sales. "The first thing I do every morning is check my sales results from the previous day. In a fast-paced environment this is crucial as it gives me and the rest of the team time to react. With the tools Phocas gives me, I can use data to build my budgets and forecasts. It` gives me the ability to quickly lookup and compare suppliers and sales on a month by month basis. This means I can quickly drill down on a supplier and their sales to build future budgets and forecasts".
Dynamic and meaningful reporting
Traditional reports are static and typically take IT a matter of days to generate. These reports provide a high-level summary of business performance. While they may reveal a few key trends, they cannot provide the detailed analysis of dynamic reporting. This may leave emerging trends undiscovered.
The dynamic reports available with Phocas offer high-level summary with the ability to drill into the data for greater detailed analysis. Phocas is user friendly so that even nontechnical users can query a metric for answers. For instance, a sales team may not meet their expected targets. Phocas enables the user to drill into the sales figure to see sales broken down by product group, individual product, region, branch, sales team, individual reps, and more. Viewing sales at this granular level quickly reveals the underlying reason sales have fallen short this month. Moreover, there is no wait time for these reports as they can be created, printed, and shared in just a few clicks.
Rashay's Casual Dining restaurant chain needed a more effective solution to manage their extensive menu spread and targeted promotional offers across the chain. Rashay's wanted to monitor key metrics such as sales by restaurant and customer preferences, as well as the results of loyalty programs, to guide their decision-making for each location.
"Phocas is just so intuitive," said Roman Tepes, CEO of Rashay's. "We now build reports in minutes, and we can retrieve and analyze company-wide data like we've never done before." Tepes was also impressed with Phocas' customer service team, stating "The Phocas team is wonderful. Everyone's been so helpful, and they go above and beyond what's expected. Even at the implementation stage they were willing to write a report for breakfast, lunch and dinner sales when this was not even part of the brief."
A seamless transition to a new ERP
At the core of an ERP system is the data critical to improved business performance. The ability to access and analyze this data offers greater visibility company-wide operations. The implementation of BI can prolong the use of the current ERP system or provide a seamless transition to a new ERP. Phocas extracts the data from your various sources and consolidates it into one single source of the truth. All historical transactions, inventory, customer, and financial data is accessible in real-time, at any time.
In 2016, Australian-based company, Hairhouse Warehouse, transitioned from an outdated point of sale (POS) system to NetSuite with the intention streamlining processes across departments. The team realized that the of migration from system to system might pose some problems, and that it would near impossible to import their data from an old POS system into NetSuite, so they turned to Phocas Software.
The team at Hairhouse Warehouse was thrilled with the seamless way Phocas achieved data consolidation and the fact that it facilitated the successful migration while making its data accessible to every store. "For a period of time we had half of our stores running on the old system and half running on the new system, NetSuite. Without Phocas, we would have had to run separate reports and consolidate that data manually" said Terry Fagan, ICT operations manager at Hairhouse Warehouse.
Since going live in 2016, the team performs daily slice and dice analysis across locations and item classes, by State, sales person, by week or by month. "While NetSuite reporting is good, it isn't always easy to generate and access interactive reports quickly. The ERP's reports are often static, meaning it will show you one thing, and one thing only," said Terry Fagan, ICT operations manager, Hairhouse Warehouse. "You might see sales data and suddenly you're more interested in a particular brand relating to that sales information. Just being able to drill down quickly and discover answers to off-the-cuff questions was a real advantage to us."