How to solve the key concerns in the building industry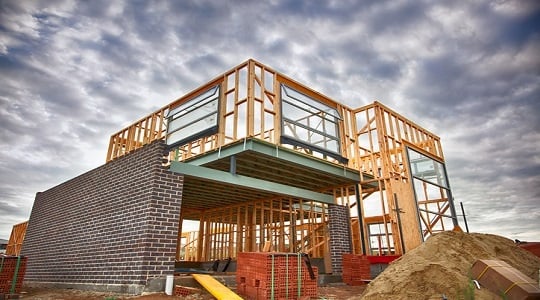 Building and industrial supply businesses deal with several concerns that makes staying competitive in an increasingly globalized market difficult.
These difficulties may range from creating accurate and relevant reports, to slow and complicated sales decision making, and a general lack of insight into what is happening in the business. Fortunately, these are all concerns that can be overcome.
More precisely, these are concerns that have already been overcome by others in the building and industrial supply industry. Not only have the solutions saved time for the companies in question, they have also helped the businesses be more effective, make more effective decisions, and ultimately become more profitable.
1. Reporting difficulties
Building supply company Dixie Plywood experienced difficulties when it came to reporting. Few third-party vendors integrated with their Infor SX.e ERP system, and reporting was complicated and time-consuming. Director of IT services, Bobby Awtrey, found that sales reps in general would not use reports if doing so would slow them down. They required a solution that was simple, fast, and accurate.
Using accurate reports, of course, can have tremendous benefits for sales professionals. It can uncover sales opportunities, give an idea on which customers are no longer purchasing from you, and identify products that sell well vs those which do not. Sales reps spend much of their time visiting customers and prospective customers and do not have time to wait for days before they get a report they requested.
Dixie Plywood discovered Phocas business intelligence software, and are now experiencing much greater user adoption of reporting functions. Reps can access business data on any device, and can easily build reports, drill down on relevant data and follow their train of thought. Dixie Plywood is now using Phocas across purchasing, accounts receivable, sales, management and IT, and experiencing great benefits.
"Drilling down into the numbers with Phocas was a snap, allowing us to see what was going on by product, customer, product category or vendor. When we turned it on for our sales managers, they were naturally cynical, given our past BI tools. After an hour class, we gave them their usernames and passwords, and it wasn't long before we received emails and phones calls wondering where Phocas had been all along," -Bobby Awtrey, Director of I.T. Services with Dixie Plywood.
2. Sales decision-making
Walker Zanger, a leading luxury stone and tile company, experienced much the same in terms of reporting that Dixie Plywood did. They had to wait between one and two weeks for IT to create reports, only to have to return the report if changes were needed. Needless to say, a report that by the time it is finished is several weeks old, is likely already outdated.
Sales-decision making was taken one step further with Phocas as Walker Zanger's sales reps now use reports built through Phocas to inform dealers of what is and is not selling, and how this compares to other dealers. This allows each dealer to make better sales decisions, in turn increasing profits for both supplier and dealer.
3. Overview of the whole business
A very key aspect of what Phocas delivers to users is an overview of the whole business. Michael Smith, Director of Operations at industrial supplier Johnston Companies, experienced the impact of Phocas shortly after an implementation that took no more than a couple of days. While he had an idea of general profitability and margins, he was surprised by the insights Phocas could offer him. While Phocas was still relatively new, Johnston Companies were already able to identify opportunities to increase profitability.
"Five minutes into the demo, I had found items that didn't have the margin I was expecting, customers that didn't have the profitability I was expecting and vendors that weren't performing the way I expected. I realized that we were onto something that would be very impactful to our business." - Michael Smith, Director of Operations - Johnston Companies.
These three, and many more building and industrial businesses are already experiencing the benefits Phocas can have.
Learn more about business intelligence for building and industrial businesses. Download your free eBook below.
FEATURED EBOOK
Top 7 KPIs and metrics for mid-market executives
Download eBook
Fill out the form below to download the eBook.