Business analytics success stories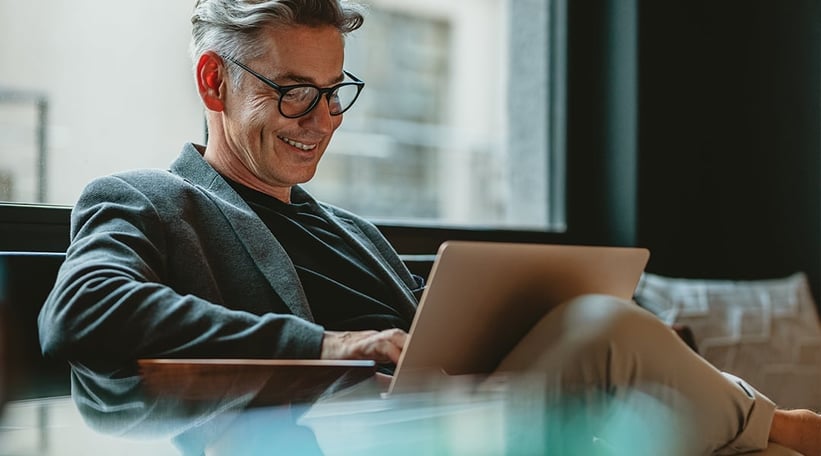 It's no secret that business analytics has transformed the way we make decisions. People can now make judgements with real data instead of gut feel. A study by Boston University found that BI and reporting tools are vital for businesses to stay competitive. The same report found 59% of CFOs believe analysis and decision-making are the number one process areas that needed technology investment. Business analytics software can help address both.

So how do business analytics translate into everyday business? And what are some of the real-life success stories of businesses using BI? People working across finance, sales and purchasing have improved decision making and increased sales all whilst reducing costs. It sounds too good to be true but it's not — it's about having consolidated, clean data —that everyone in a business trusts and uses.
Phocas' financial statements analytics solution is an easy-to-use platform to share key financial information across your team. It will help open the lines of communication between the people who are reviewing the numbers and the finance team and no matter where the conversation is taking place; everyone is working from the same data. Ideally, your financial statements solution will work in tandem with your business intelligence software and ERP to facilitate the sourcing and management of data.
And here are success stories of global companies reaping the rewards of BI.


Sales and strategic decisions
Litex Industries Limited is an extensive electrical products wholesaler located in Texas, USA. After the recent merger and acquisition growth, there are now 11 companies in the corporate family. To manage the challenges of multiple ERP systems across multiple divisions, Litex's CIO turned to Phocas data analytics. Starting with the group's sales data, Phocas brings all ERP and vendor POS into a single source of truth. Business data is critical for the sales company, so using Phocas for data consolidation has enabled fast strategic decision-making in the sales leadership team.
Litex Industries Limited has 100 employees across all of its locations. Ken Lauder is the first Chief Information Officer appointed to the group to manage the challenges of multiple ERP systems across multiple divisions, amplified by the growth of the company.
"So far Phocas has helped me a lot to get the companies aligned on reporting and analytical strategies," explains Lauder.
"Our business data is critical. We are in the sales industry so we have to move fast. The sales team relies on looking at trends, analyzing sales programs to determine what's working and what's not so they can react," says Lauder.
To read more on how Phocas has helped Litex, click here.
Stock control
The POPS Group is an Australian manufacturer, wholesaler and distributor of PoolPro branded chemicals and products. Managing Director, Sean Ralph reminisces about the days when he used spreadsheets to manage its 1800 product SKUs which was 'very time consuming'. Phocas data analytics helps the seasonal business see the data in real-time so inventory management is efficient and POPS has enough stock to satisfy demand in hot weather.
When it's hot, people want to swim and conversely when it's cold —they don't. The POPS group need to be able to adapt quickly to weather patterns and change its product mix or stock holdings.
They also know from the historical data when people tend to get their pools ready for an extended summer. So they have also learned to have stock available to mirror customer actions and support the retailers that sell their products. Forecasting of inventory has also improved with the use of data analytics.
To read more on how Phocas has helped the Pops group, click here.
Easy month end reporting
To monitor the performance of its business, Whiting Holdings, an Australian steel distributor, consolidated all its financial, sales and inventory data into one platform. By harnessing technology and implementing data analytics, the finance team automates its month end and statutory reporting which helps get to the source of the data faster and make clear decisions.
Finance Project Manager, Ingrid Vanlangenberg works across finance and IT and is always looking for ways to drive efficiency within the business. By harnessing technology and implementing data analytics, the finance team automates reporting which saves on administration tasks so they can dig into things that make a difference - like margins.
Phocas data analytics allows the Whiting team to report and dashboard key performance indicators across the organization.
"We have implemented multiple modules of our data into Phocas. This includes accounts payable, accounts receivable, general ledger, sales and most recently inventory from the ERP. The general ledger database implementation is probably the most successful in our organization because we have structured the database interface to be a reflection of our actual Profit and Loss Statement," says Ingrid.
Whiting use Phocas to create the statutory accounts and monthly reporting.
"Phocas has created a lot of efficiency in our finance team and we've actually reduced the number of days it's taken to roll out those reports from about ten days to about five," explains Ingrid.
To read more on how Phocas has helped Whiting Holdings, click here.
Do you want to make faster and smarter decisions in your business? Click here to download the Financial business analytics ebook.