The rate of adoption of Business Intelligence in Australia is slow, to say the least. For some organisations, the concept of Business Intelligence tools is still relatively foreign.
Based on research performed by Victoria University ERP Research Group, more than a third of the respondents surveyed had less than five years of experience with Business Intelligence. This blog explores the main findings of this research and illustrates why Business Intelligence should become an integral part of any business.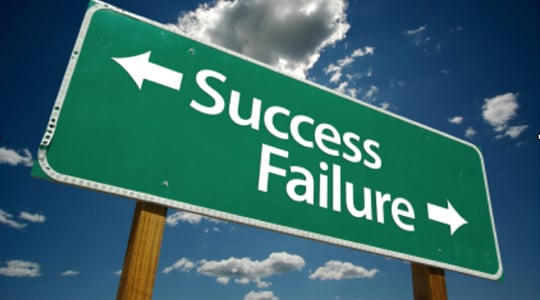 What is Business Intelligence?
Efficient business processes that involve skilled resources and are supported by effective tools will produce excellent business performance. Business Intelligence is one of those tools. It is a broad term that refers to a mixture of software applications used to analyse an organisations raw data. This includes online analytical processing, querying, reporting and data mining.
Simply put, Business Intelligence delivers well researched and analysed insight in order to help a company's decision-makers make more informed decisions for their business. These decisions could be around:
New business opportunities
Trends in the market Industry outlook
Opportunities to cut costs, or
Re-engineering inefficient processes.
Victoria University's research of these BI-enabled Australian organisations has uncovered three key findings about BI implementation in Australia.
1. The Importance of Key Performance Indicators (KPIs)
Business processes must have clearly set Key Performance Indicators (KPIs), otherwise Business Intelligence initiatives will struggle. The research revealed that out of the respondents surveyed only 6% had clearly set KPIs and analysed them on a regular basis. At the other end of the spectrum, 30% of respondents did not have KPIs identified, instead, a group of executives stated the company's requirements. It also found that 44% of respondents stated they had KPIs and analytics identified, but these were not used well.
The research goes on to explain that many companies started off with a large number of KPI reports. However, after a period of time, these reports were rarely accessed or used. As you can see, technology only plays a part of the entire organisation's Business Intelligence. In the end, it comes down to the people in the organisation absorbing the innovation in order to make it relevant.
2. Company-wide Business Intelligence
The research revealed that the majority of respondents were looking more towards an enterprise-wide Business Intelligence effort, rather than individual business unit reporting, as it yielded more benefits for the entire company.
It indicated that companies that are more experienced with Business Intelligence technologies leaned towards company-wide BI, with 9% having a standardised approach to coordinating Business Intelligence efforts across the entire enterprise.
The research also stated that 56% of respondents had their company's Business Intelligence driven by those responsible for the business processes.
3. Standardised Policies and Formal Processes
In terms of rolling out Business Intelligence across the company, the Victoria University research found that 75% of respondents indicated they were in the process of developing standards and implementing formal processes. Another 11% of respondents stated that the standards and formal processes were already implemented, followed and audited. The report noted that in order to reap the most benefits from Business Intelligence it is imperative to develop standards and formal processes.
In regards to the Australian companies surveyed, all the companies had made Business Intelligence a priority; however, not all realised the same level of benefits. The business benefits obtained were directly related to the length of time Business Intelligence was implemented in those companies. These businesses have had more time to refine business processes and limit any pitfalls, and hence enjoyed greater benefits from BI.
What does this mean for you?
To realise the most benefits from the Business Intelligence initiatives you implement into your business, you must:
Have clearly set Key Performance Indicators (KPIs) that are agreed upon by the relevant people in your business. Set up analytics to measure your KPIs, then review and analyse the results on a regular basis so you can put in place the means to improve the results.
Make the shift from disparate, business unit-focused Business Intelligence towards an enterprise-wide Business Intelligence implementation. This way every member of the organisation can be across your KPIs and are aware of what is expected of them to achieve the goals.
Develop the necessary policies and processes to manage Business Intelligence in the enterprise as a whole. Ensure these policies and processes are adhered to on a daily basis.
Provided Business Intelligence is implemented corrrectly, absorbed across the entire enterprise and is regularly monitored and reviewed with set KPI's, it can deliver well researched and analysed insight in order to help you make well informed decisions for your business.
To learn more about the key metrics to track, download our Sales Guide to Analytics eBook by clicking here or on the image below.