Data management: 6 dos and don'ts of managing your business with data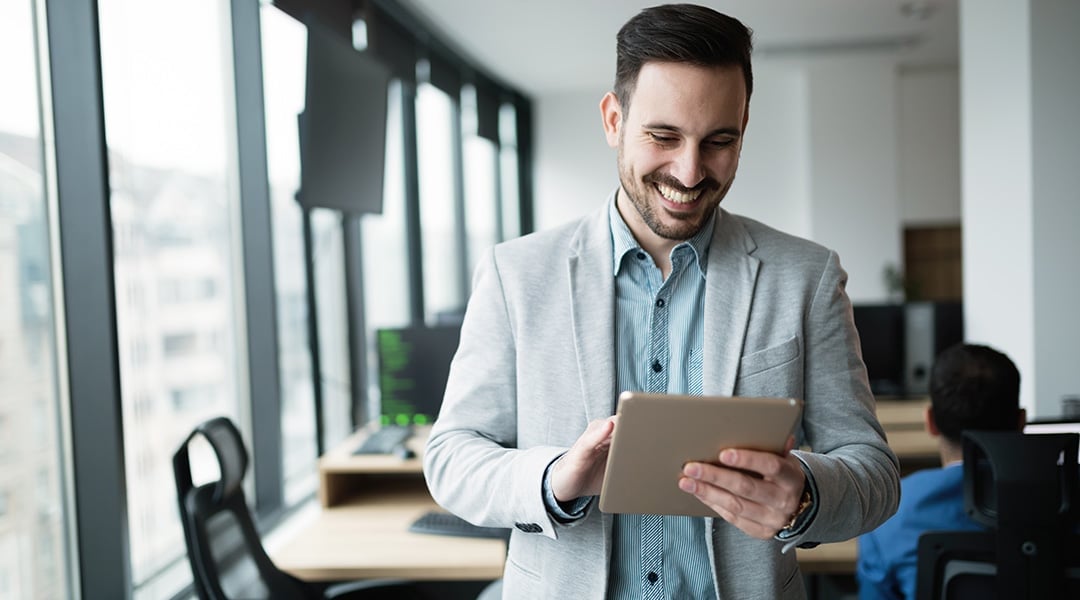 Business intelligence (BI) systems provide a single source of truth for data management across all of your operations' data. BI aggregates the data in a way that makes it easier for you and your team to access and analyze information for more strategic decision-making. Tracking key metrics across inventory, customer behavior, finance, and other areas of your business has never been more important with the uncertainties that are impacting practically every industry today. As you evaluate your BI strategy and the role analytics plays in your future, consider the following six dos and don'ts for data management to make data more accessible and meaningful to your teams.
1.Building a dashboard
Dashboards turn raw data into a visual, fact-based summary of the Key Performance Indicators and trends that are important to you and your business. Data presented in charts, graphics and tables can help you quickly see how your business is performing so you can make timely, educated decisions. When it comes to developing a dashboard, consider the following:
DO:
Make sure you have a specific purpose in mind. Think of a functional area or functional role in your organization and what areas they have responsibility.

Provide context and instructions for how you envision the dashboard viewer to use your dashboard.
DON'T
Don't be vague. Go in with a clear vision of what you want to achieve with your dashboard.
2.Building a database
Information is stored in silos and systems across your business. It's important that the data you use to make your business decisions is clear, complete and accurate. The dashboards you review every day and the report you run for your team are all tied directly to the databases you create. Consider the following, as you create your databases that are connected to your BI system:
DO:
You'll want to bring in information from other sources, such as budget data. How will you know if your numbers are good or not without having some type of benchmark
DON'T:

Don't just bring in ERP data. Even data that you have in spreadsheets can easily be uploaded to provide you with a better level of detail for insights or comparisons.
3.Creating alerts
Alerts help you stay in control of your business by notifying you when performances against a target reaches a certain point. These dynamic notifications make it easier for you to proactively respond to changing conditions across a variety of business areas, from inventory to sales. As you create alerts in your BI system, consider the following:
DO:
Create your own alerts that will provide you with information that is important to you and your business (e.g., a late order, low gross margin inventory, exceptional sales by comparing yesterday or today's sales to average daily sales, customers that are buying more (or less) than usual).
DON'T:
Don't just stick to the alerts you get by default.

Don't always be reactive. Alerts can help you be proactive and stay on top of your business performance.
4.Managing sales reps
Keeping sales reps motivated is a full-time job particularly when times are challenging. Successful leaders turn to their data to keep their sales teams focused and working smarter. As your sales team better understand the state of the business, as well as your customers, they can develop stronger relationships, increase close rates and identify more sales opportunities. Consider the following as you use data to help manage your sales teams:
DO:
Be transparent with sales figures with your sales reps.

Show sales teams the speed of getting results in the system. Sales reps are typically fast-paced people who are always on the go and don't like to be slowed down. Showing sales reps the speed and ease of getting data will quicken their adoption and increase their usability.

Sales managers should use data and real figures when connecting with their sales reps to help them reach their targets.

DON'T:
Don't hesitate to share data with your sales reps. Some organizations don't share information between sales reps for good reasons, but if you do have the opportunity to do so, it can start healthy competition.
5.Managing inventory
Data is at the heart of inventory management, and with the right BI system, inventory managers can feel confident in their data and decisions. With BI, you can identify trends, avoid stock challenges and provide role-based visibility to your decision makers. Consider the following as you look to use data to manage your inventory:

DO


DON'T

Don't be reactive. Stay on top of it!
6.Measuring how well you are servicing customers
When Phocas interviewed several users about their approach to business during challenging times, all indicated how important it was to be proactive with customers. Data analytics can help you monitor key customer service metrics and use the insights to improve customer retention. As you and your teams better understand the needs of your customers, you can proactively identify ways to improve the relationship, identify opportunities for growth and work to exceed their expectations. As you look for ways to use data to improve customer service, consider the following:
DO
Compare due dates and delivery dates to accurately track your success at on-time deliveries.
DON'T
Don't forget to enter due dates and order quantities for back orders and make sure these entries are accurate.
These six dos and don'ts will be further explained at an upcoming webinar on 10 September: Data management: 6 dos and don'ts. To register click here.
FEATURED EBOOK
Top 7 KPIs and metrics for mid-market executives
Download eBook
Fill out the form below to download the eBook.