How do Phocas customers who use Microsoft Dynamics NAV benefit from data analytics?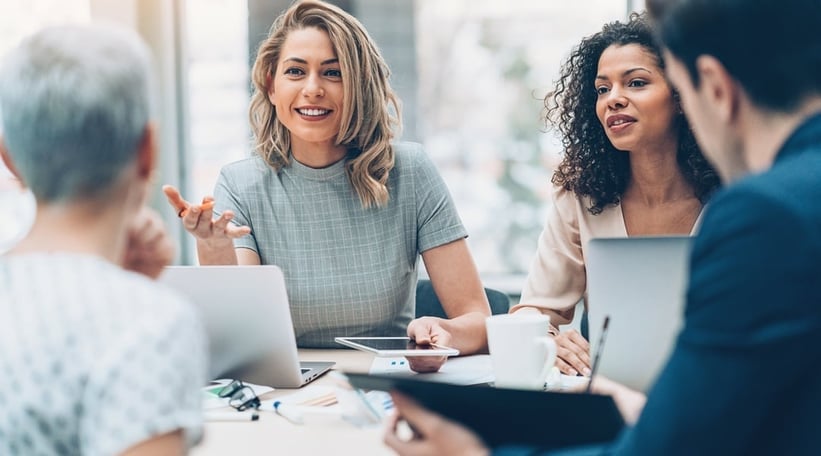 Managers and staff who use Microsoft Dynamics NAV as their ERP system have reported challenges to reporting directly from the system. This blog will explore how five companies using Microsoft Dynamics NAV have solved these common reporting challenges.
Save costs
When a business identifies a problem within the company, it may implement a business solution (BI) to solve it. Most companies start with a solution to analyze sales and customer performance. The benefits gained from a sales solution often drive the company to add a solution to improve inventory and purchasing efficiency.
Case in point, after implementing the Phocas solution for sales, Pete Slater, the managing director of Hotchkiss, saw the need to improve operational performance. Slater realized having a clear view of manufacturing costs such as labor, overhead, and materials, would enable him to make necessary changes to production. With this in mind for Hotchkiss, Slater reached out to both Microsoft Dynamics Navision and Phocas.
Phocas ultimately won the deal. Working with our specialists, Hotchkiss received an operational performance solution that met their company's unique requirements. Since then, Hotchkiss has enjoyed reduced production overtime expenses and increased efficiencies. With the click of a button, Hotchkiss is able to closely monitor expenses and quickly respond to potential problems before they affect the bottom line. Achieving incremental wins enables manufacturers, like Hotchkiss, to compete smarter in today's ferociously competitive environment.
Better understand your business
J&S Davis, a wholesale dental distribution business, understands that real-time access to reliable data is critical to effective decision-making. And as J&S Davis grew, their need for faster and comprehensive reporting and analytics grew along with them. For this reason, they added Phocas to optimize their ERP system, Microsoft Dynamics NAV. Since implementation, J&S Davis has experienced endless benefits. "Previously we couldn't get a good view of our data without running hundreds of reports. Phocas made it easy to pull the back-end data straight to our fingertips. It is so quick at getting the right information to the right people," said Daniel Davis, the managing director of J&S Davis.
Increased visibility has given J& S Davis' purchasing managers the ability to show suppliers which products are selling, to which customers and at which locations. "Particularly important to us was the ability to see things shown in the supplier's own currency. A lot of stock is held at various stages along our supply chain so getting clarity on that area is critical," said Davis. When a company is able to provide this critical information to their partners and customers, those relationships are strengthened. "Phocas gives us credibility because we can immediately pull up live data and present it during a meeting" said Davis.
"I love how intuitive Phocas is. It really helps us to identify and act on potential problems before they get too big, particularly with things like margins." It is this increased visibility and speed at which Phocas is able to deliver information that has led the 100+ year-old company to remain a Phocas customer for more than 15 years.
Sell smarter
Days Healthcare is an award-winning business in the mobility and rehabilitation industry. A major supplier to the National Health Service (NHS), Days uses Phocas to optimize their use of the Microsoft Dynamics NAV ERP system.
With Phocas on-board, Days has access to a 360-degree view of their customers' buying behavior. Consequently, the company has been able to initiate a more strategic approach to sales. The ability to drill down into customer data reveals what customers are actually buying, what they are not, at which locations, and at which times. With this insight, a sales manager can detect emerging trends, new sales opportunities, and potential pitfalls. "Phocas illuminates where opportunities and risks are and, overall, its addition to our working practices has really helped me become a better sales manager. Phocas drills down and shows me what is REALLY going on," said Chris Manning, Sales Manager for mobility products.
Purchase strategically
Natures Cargo is a family-owned business that provides wholesale food distribution services across the state of Victoria. For Nature's Cargo, the ability to access accurate data in real-time was essential to their decision-making process. This led the company to deploy Phocas alongside its Microsoft Dynamics Nav ERP system. Since then, the insights garnered from Phocas have empowered Nature's Cargo to negotiate better deals with their suppliers.
With Phocas' ability to drill down and monitor product sales, sales manager Anthony Croft is able to share this information during his meetings with suppliers. "We have 225 different suppliers, some with similar products. With Phocas, I can show them what products are selling, to what customers and in what areas with what margins. This saves us money in the long run, and creates more sales activity because we are getting better pricing and better rebates. It really is unbelievable."
Croft also uses Phocas to track income from monthly specials and rebate programs. With this insight, the company has been able to maximize their rebates without overspending, enabling Nature's Cargo to become more strategic in their purchasing decisions. "When Phocas was sold to us, it was all about the sales, but I find it just as important, or more so, for the buying and purchasing side of our business," said Croft.
Keep it simple
Brigade Electronics is a UK based company that specializes in automotive safety products. Tom Brett, Brigade's Deputy Managing Director, viewed a demo of Phocas and was immediately impressed by its speed and ease of use. "We had been crying out for something like this", says Brett, and "it suited our needs perfectly."
"Interestingly," said Brett, "some of our employees can be a little cautious about new software and new technology, particularly those who've been in the industry for a long time. But it wasn't long before our sales director, who is usually a technophobe, started rolling out Phocas live in meetings, and now uses it like a pro. It is amazing - he would normally have to ask others to do it for him."
Brett was concerned about the integration of Phocas with Dynamics NAV, as they have had challenges with previous IT projects. "I was worried it might drag out to a 9-month implementation – but it was only a matter of a month or so and it was up and running. The trust came pretty quickly too," said Brett.
"To sum up, Phocas has made management information and sales data much more accessible at Brigade," Brett concludes. "Perhaps the best part is that you don't need to play with it much to be an expert. It makes everyone's life easier. Our business is a little complex, and I'm trying to simplify it, and I think Phocas does that really well."
Phocas has helped many Automotive businesses increase their profits and find new insights through their data.