How to increase profitability in the automotive industry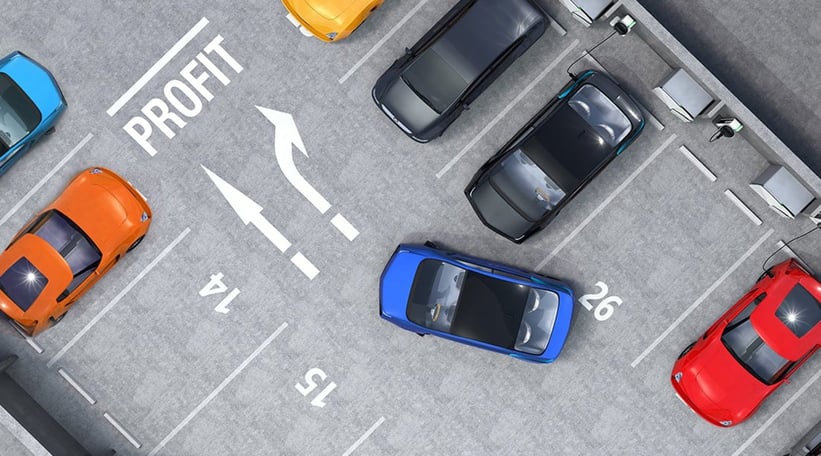 It is no secret that the automotive aftermarket is cut throat and consolidating rapidly.Customers now bargain from cost and up, rather from advertised price and down, making it more important to manage pricing strategically. At the same time, customers generally have higher expectations with regards to customer service. This is why many automotive aftermarket businesses are turning to their data to address inventory, profitability and margins.
Is there any way the automotive aftermarket can win?
The aftermarket must ensure it has the right stock in the right location to service customer needs on demand. Then it's about whether you can deliver on time. Data and inventory management software can now be the difference between staying competitive or not. Good inventory management software enables a business to automate inventory control reducing errors and costs. By keeping track of which products are on on-hand or ordered, there is no need for ad hoc inventory counts because the software allows you to know what products are available in real-time, saving lots of time. Inventory management software identifies slow-moving products, measures key inventory calculations and metrics and helps to retain customers because a business can give them certainty that products can be delivered on time and in full.
Pushing prices down
Any manager who has been in the automotive industry for a while knows the market has changed. Customer reviews and pricing information is so easily accessible today, that many customers are not loyal and just want to find the best deal. Matching the lowest prices on the market at any time can be challenging as it seems automotive businesses are already cutting costs wherever they can. A manager's gut feel may tell them they have already pushed prices as low as they could go while still remaining profitable.
Detailed sales reports
The reason many managers are using gut feel to make decisions is that detailed reports are needed in order to determine where costs can be cut. IT is often hard pressed for time as it is, and getting reports this way can take time, as well as lead to miscommunications and the creation of even more reports. Not to mention that traditional reporting from ERP systems can take time, producing reports that are no longer relevant by the time they reach your desk.
Businesses dealing with automotive parts have many levels of data that needs to be included (or excluded) in order to produce relevant sales reports. Different customer types, product types or ranges, suppliers, and geographical areas the business trades in all add to the complexity. Creating the right reports the traditional way can be near impossible for non-technical users but with the help of business intelligence, everyday users can easily build their own reports and dashboards.
The business intelligence advantage
With business intelligence, the power of decision-making is given back to the relevant managers. A good business intelligence tool enables sales teams to build detailed reports with a few simple clicks, and integrates with different data sources. By selecting and analyzing relevant data, managers can easily see both what is selling, but also what is not selling, and this can further be segregated by region, sales rep or customer type.
As such, if only 80% or your automotive customers are purchasing starters, transmission control units and ignition modules, you know the last 20% may be getting their products somewhere else. If you further segregate this information by sales rep and see that one rep has no sales of ignition modules, this sales rep may not be aware of the product, or simply need to refocus their sales strategy. Either way, a quick refresh or some training may resolve the problem.
Moreover, business intelligence allows you to easily identify opportunities for up-selling and cross-selling. Perhaps a customer is buying front brake rotors, but not brake pads. This can quickly be identified in Phocas, so that your sales rep can pay is aware of this information. In this way, knowing what to sell and where can greatly improve your sales success, and in turn increase the profitability of your automotive business.
The points to emphasize are these: Business Intelligence brings relevant company data straight to the relevant managers. Managers can with a few simple clicks identify new sales opportunities, or identify trends within regions, by sales rep or by product range. This allows for quick responses and focused sales strategies that could boost sales and identify losses, and in turn improve profitability.
At Phocas, we have many years of experience with automotive customers. Companies like CoolDrive and Eurocats are already increasing their profitability with Phocas. If you'd like to hear about the benefits of Phocas straight from our automotive customers, simply read some of our customer case studies.
To understand more about using data analytics to improve sales in the automotive industry download this ebook: Key metrics for automotive industry