KPIs vs. Metrics: 5 ways data analytics can help monitor performance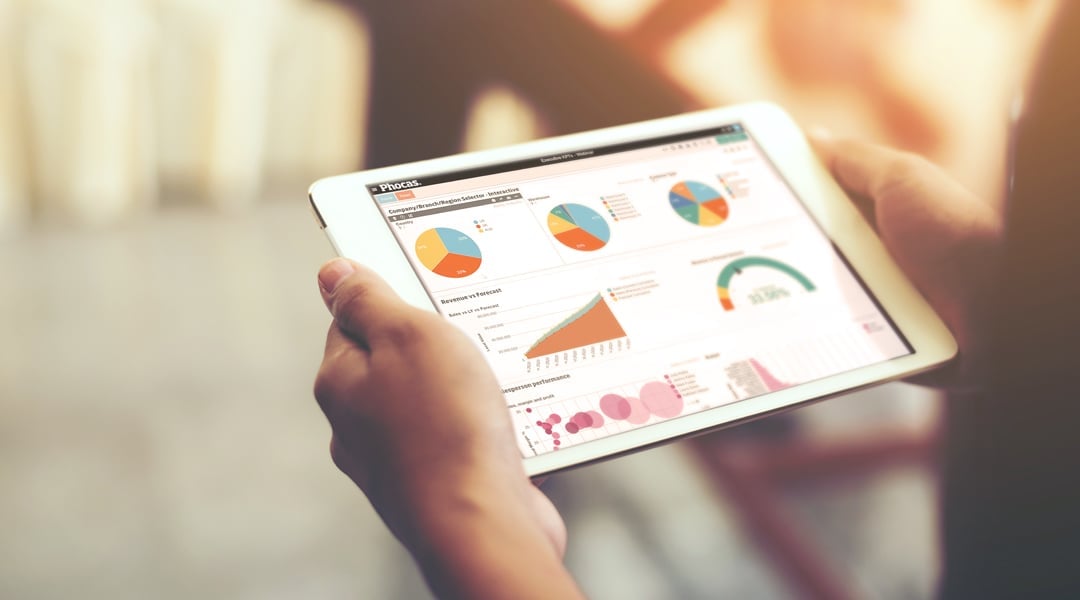 What is the difference between KPIs and metrics? Key Performance Indicators (KPIs), such as current revenue, are created to gauge performance. Metrics, such as monthly profit or loss, are for operational use and track tactical business activity.
Understanding the true performance of any business usually requires turning to the annual budget spreadsheet and pointing out a few key numbers that answer the usual questions. What's the most recent profit figure? How much did the company lose? What are the monthly operational expenses? Is there any way to reduce unnecessary spending?
For many businesses, these numbers help business professionals establish their KPIs, or Key Performance Indicators. KPIs are used to help you track your progress and ensure your company is working towards your overall plan and hitting your targets along the way. Metrics, on the other hand, are for operational use. Different sectors pay close attention to similar, established metrics as well as specific metrics associated with that industry.
KPIs establish context for your metrics; however, there are clear differences between the two. KPIs are connected to the business strategy and the overall success of the business. Metrics drive improvements and help businesses focus their people and resources on what counts.
Data analytics can help establish KPIs and metrics related to their specific department function—sales, marketing, finance or human resources. An intuitive data analysis solution offers business professionals more than numbers; imagine visualizing these KPIs with user-friendly charts and graphics rather than trying to make sense of them with your Excel spreadsheet.
Let's take a closer look at how data analytics software can help you and your team get a better understanding of your KPIs and metrics.
Data consolidation
Industry-specific data analytics software consolidates data from a range of disparate sources, is easy to use, and enables you to make accurate decisions about the future of your growing business. Many companies get their KPIs wrong, measuring too much, not enough or simply copying what others are doing.
KPIs are most effective if they are measuring data points that are simple, actionable, and perhaps most important, relevant to your business.
Consolidation also improves data accessibility. When this critical information becomes accessible to your entire team, everyone can focus more on developing products, people, and places that better serve customers. A modern data analytics solution empowers users of all skill levels to become more discerning about tracking KPIs and more responsible for helping to achieve your business goals.
Interactive tools
Business intelligence software converts the raw data into dynamic, interactive dashboards designed for ease of use. These dashboards are designed to drill down into the underlying information and find out what is driving the high-level, visual chart, graph, or table on the surface.
The dashboard becomes your single source of truth to track your KPIs and quickly monitor your business performance. An interactive dashboard, rather than a spreadsheet, invites professionals to use data analytics to harness a clear picture of their KPIs and metrics and determine how to maximize each for profitability.
Customization
Every industry can benefit from data analytics software. A modern solution, however, can be customized to meet the needs of your specific industry. For example, food and beverage industry managers use data analytics and instant reporting daily to make smart business decisions about their stock, their sales, and their customers. Therefore, the industry requires business intelligence that analyzes product sales, inventory, and financial data to accurately track KPIs.
Similar to technology platforms, KPIs and metrics require a high level of customization. Companies are well aware of the build vs. buy debate when it comes to purchasing new technology. Developing a data analytics solution in-house may be possible for some IT teams, yet, as with some long-term projects, your company may find its time and resources steered away from its core competencies and more specifically, its KPIs.
Accurate, real-time monitoring
Regularly monitoring whether your business performance is improving, or deteriorating, is critical to your ability to make data-driven business decisions. For example, having an inaccurate idea of customer profitability can result in significant, inexplicable costs.
Without knowing your actual bottom line, it's nearly impossible to develop effective strategies for business growth. Having the ability to generate timely, accurate queries and reports quickly will ensure your team is making decisions using only the highest quality data.
Measurable
It might seem obvious, but a KPI should be easy to measure. An effective KPI avoids generalized goals like, "Improvement in warehouse department." Instead, an effective KPI should be based on a solid, focused goal that can produce qualitative and quantitative measures. A good example could be to 'decrease dead stock by 20% within the next quarter'.
A good way to measure a business KPI is with a business intelligence (BI) solution. BI aggregates all the data from your various systems and gives you a single source of truth, making it easy to analyze. A BI solution will let you ask questions of your data to make critical decisions based on facts rather than gut feel.
Not only will you be better placed to accurately and effectively measure your business KPIs, you will also have more detailed insights into how your business is performing, leading to more informed forecasts and decision making.
A competitive edge
In today's business landscape where customers expect service and results regardless of whether your team is working onsite at your company headquarters or from a home office, businesses need to find innovative solutions to help them stay ahead of the game.
It isn't enough to set KPIs to remain competitive. For KPIs to be effective, managers must consider what they need to know and then set business KPIs to measure the success of their specific strategy. Implementing a data analytics solution will offer your team an advantage when it comes to getting a clear view of your successes, challenges, and new opportunities for profitability.
To learn more about the most effective business KPIs, and how you can use them to improve your business, download a free copy of our eBook 'The top 7 KPIs for CEOs and Executives'.
FEATURED EBOOK
Top 7 KPIs and metrics for mid-market executives
Download eBook
Fill out the form below to download the eBook.