What's new in manufacturing software?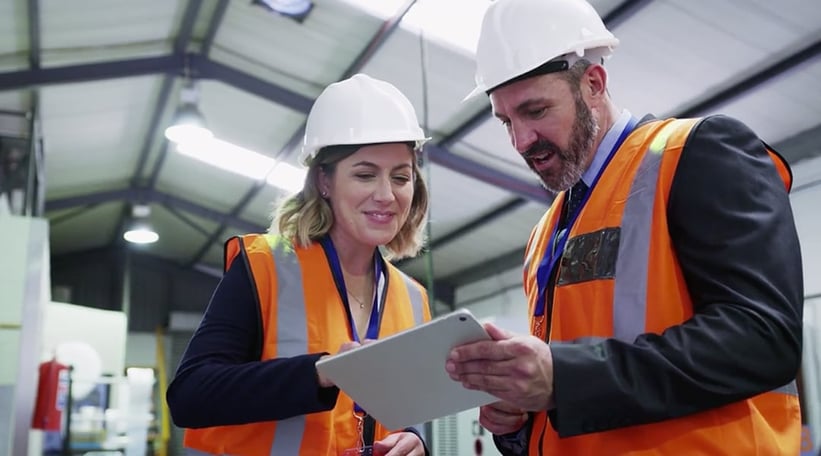 In manufacturing, most companies can't make products any faster or cheaper, so they need to achieve efficiencies through data and the back office. ERP, data analytics and the new Epicor Data Analytics (EDA) Financial Statements manufacturing software helps facilitate these gains. Many manufacturers using Epicor ERPs benefit from the partnership between Phocas and Epicor and use the white-labelled Epicor Data Analytics plus EDA Financial Statements to do systematic analysis of their data and monitor KPIs.
What's the point of ERP software?
Enterprise resource planning (ERP) software is a shared database that collects information from multiple shared systems. People working in different divisions can pull information from this one database which acts as a single source of truth. For manufacturing companies, Epicor ERPs provide an efficient way to store and access important manufacturing data. For instance, the data architecture of ERP software is designed to provide high-speed transaction recording and logging of transactions as soon as they take place.
While ERP software does not perform in-depth analysis, it is a tool centered around delivering operational insights. Besides recording transactions, a well implemented ERP can boost overall performance by providing efficiencies throughout the entire organization. These efficiencies include better interdepartmental communications, IT cost savings and more clarity into business processes. But as helpful as ERP software is, it can't do everything. The software gives insights into operational performance (daily sales), but not strategic performance (revenue, profit and growth). To get access to the strategic insights you desire, you need to incorporate data analytics.
Update your manufacturing efficiencies with data analytics
To stay ahead of the game and really draw value from your data, the addition of data analytics to your ERP is crucial. Manufacturing customers that use a data analytics solution like Phocas' alongside their ERP systems can more accurately predict sales and demand. With this information in hand, it is easier to understand questions like where to target, what product performs best, and in what quantity do we need it.
Data analytics helps achieve dynamic reporting. Instead of waiting days to receive reports, get a data analytics tool that reports fast and doesn't consume precious IT resources. Data is most beneficial when you always have access to it. A report that takes 40 days to get to you because of a slow ERP is out of date and not useful.
MA Ford, a manufacturing company that specializes in high-quality precision cutting tools had the static reporting problem. After incorporating Phocas' data analytics, they can now ensure consistency, quality and timeliness of reports.
Randy Olson, the IT manager for MA Ford, explained how beneficial this was for their sales team. "Sales can get the information they need, when they need it and twist and turn it as necessary. It greatly empowers our sales team to identify missed opportunities or keep track of new or emerging trends."
Understand business performance with new Financial Statements product.
Just like the sales team, the finance team is often weighted down by the mass of data they must go through on a monthly basis. The time spent doing monotonous tasks that could be automated means less time spent analyzing data. Save time and gain more valuable insights with Epicor Data Analytics (EDA) Financial Statements. A new way to empower your finance team, EDA Financial Statements takes over the arduous, number-crunching tasks to free up time for your financial team. The automatic reporting capabilities of EDA Financial Statements makes manually transferring data to spreadsheets a thing of the past, allowing the finance team to shift focus to more strategic tasks.
Not only is reporting automated, it is dynamic. The data is interactive, allowing you to investigate and find the answers needed to support decisions. Financial data is no longer locked away in spreadsheets. Instead, the relevant data can easily be identified and presented. EDA Financial Statements was designed with ease of use as a priority. This means even non-technical employees can pull actionable data from the database. Share insights with people across the organization through customizable financial dashboards, which make it easy to visualize financial data and KPIs.
EDA Financial Statements is a game changer for manufacturing software. By pairing an ERP system with the power of data analytics, you'll achieve more efficiencies through data and gain the edge over your competition.