End of year celebrations and Christmas are great opportunities to catch-up with friends and family. We all love the traditional food, rituals, music and presents. But for many it can be a less than positive experience as they battle homelessness or illness. To help people in our local communities, Phocas staff extend our culture beyond business and the office.
In America, our team is given $200 each to donate to a charity or cause of their choice. For many this serves as an addition to the involvement they already have in the community.


Partner Alliance Manager, Jamie Brooks and her family are involved with The Barkann Healing Hearts Foundation. The charity has a 'Holiday Hearts' program which provides financial assistance, gifts, and holiday cheer to over 50 local Philadelphian families who need a boost during the holiday period. Each year, Jamie adopts a family but because of the Phocas Cares program, she was able to help two more families in 2019. Jamie and her children spent the day with three families who have all been affected by trauma and illness and had fun playing games, sharing a meal and giving them presents.
Administrative supervisor, Sheriza Baksh donated her time and funds to 'Project Pillowcase'. Sheriza and her children cut and sewed two dozen pillowcases for children in foster care, fighting cancer and adults going through dialysis or are supporting loved ones through an illness. The pillowcases are designed to bring smiles and are a symbol of community love.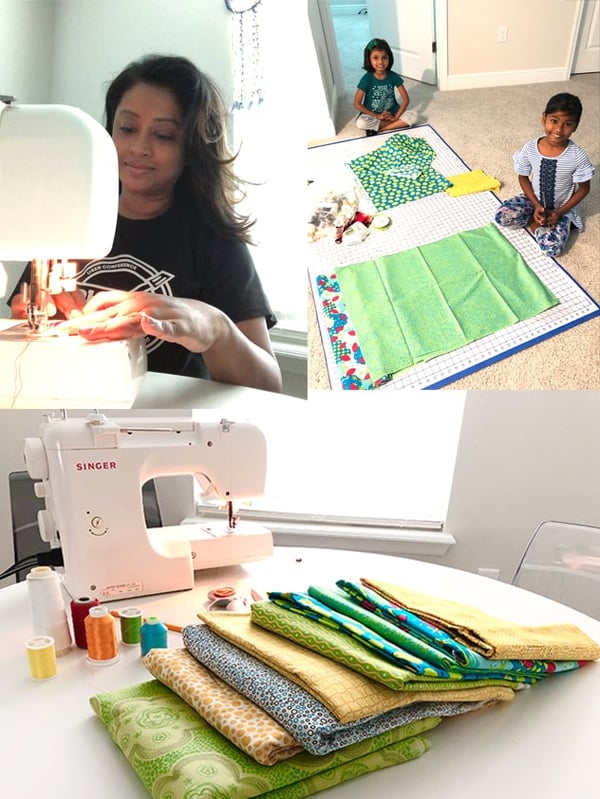 Business Development Consultant, Erica Lenart chose to help clear student lunch debt for struggling families at her son's elementary school. Students need to eat everyday, and although $3.80 per lunch may seem like a small amount; for a struggling family with multiple children, this can accumulate fast and become a burden. Some schools prevent students from participating in events until the debt is cleared. Erica was able to help local parents not worry about the debt this holiday season.
In Australia, people in the Orange office volunteered at the Salvation Army for a day to help pack toy hampers for families around the Central West, many of whom have been affected by fires in recent times on top of unemployment and illness. The Phocas staff had a great day connecting with other volunteers and giving their time to help out to provide something a little special for local people.
The Sydney team prepared care bags to give to women and girls who need to flee from domestic violence or homelessness for the 'Share the dignity' initiative. The bags contain essential personal items (soap, sanitary items, toothbrushes, haircare products etc) to help them stay fresh and clean. Additionally they supported the Smith Family Toys and Books drive.
We hope our readers have a terrific new year and hope you have time to connect with people in the local community who might be struggling and need compassion.
To learn more about what job opportunities are currently available at Phocas click here.