Ambu develops, produces and markets diagnostic and life-supporting equipment and solutions to hospitals and rescue services. Formed in 1937, the company distributes to 77 countries and sells directly to 12 regions including the UK, US and Australia.
We asked Monica Macknish, Head of Customer Services how Phocas has transformed the Daily Operations of Ambu UK.
"Phocas is just a great piece of software, I would not want to be without it. We have an industry-leading ERP system, but we needed a simple user interface, fast access to trusted data and a logical, intuitive way of interrogating information."
Similar to many sales teams that benefit from Phocas, the users were not particularly IT literate, but needed to be self-sufficient in order to maximise on their time with customers and identify additional sales opportunities.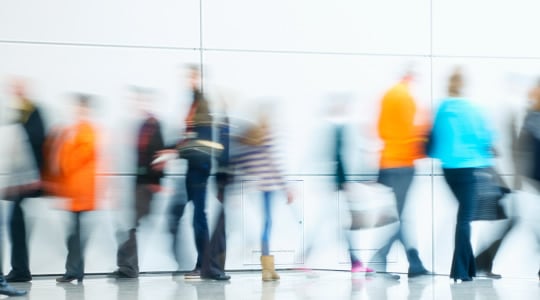 "Phocas helped us to produce 'Quickstarts', so that we could literally log in to Phocas and the highlights that we wanted to track would be there with the simple drill through and advanced search facility for further detail", Macknish said.
During the implementation, Ambu were able to identify inconsistencies in their ERP System that had not been recognised before, further improving data integrity for the organisation. As a result, Phocas was accepted from the beginning. Phocas also led to increased efficiencies in the business. "Our monthly reporting and account auditing used to take us a week; with Phocas it is now a matter of minutes," Macknish said.
Here's Keith McCallum, Managing Director of Ambu on how he uses Phocas:
"Phocas is used as a presentation tool for both internal and customer meetings. It is invaluable to have complete transparency and instant access to the same trusted figures. For the first time we can see exactly where we are, what we have achieved and what we can forecast going forward. The sales team's strategy is now defined by the information that we take from Phocas at our monthly meetings. Having all threats and opportunities clearly visible, enables us to be a lot more pro-active and focussed in our approach."
Phocas can also demonstrate their unique capabilities for the medical devices sector by integrating weekly PASA data with sales data from their ERP systems to give Ambu a complete and holistic view of sales, for the first time.
Both Macknish and McCallum believe Phocas has delivered huge value for Ambu. From logistics to customer services, finance to of course the sales team. "The value of trusted data, the simplicity and speed of accessing information and the cost savings we have made through using Phocas is substantial" concludes McCallum.
Do you want to uncover new sales opportunities and get more out of your data? To book an obligation free demo of Phocas Software for your organisation, please click the button below.