Harrisons Sauces increases profitability with BI solution
Harrisons Sauces uses an ERP system to manage and control its manufacturing processes and has added Phocas cloud business intelligence software to streamline products and increase profitability.
Priyan Dhutia is the Operations Director at Harrisons Sauces and is responsible for the company's data management. He manages the P & L as well making sure all KPIs are met such as sales targets, production controls and waste targets. He also keeps an eye on the production jobs, to make sure they are completed on time.
"We use a Kerridge ERP, a specialized system for food manufacturing which is good at helping control the manufacturing processes but we needed Phocas for business intelligence,"explains Dhutia.
In Phocas ,Dhutia can set-up a report in 3-4 minutes and then save it whereas in the ERP, it will take him hours.
"What I am trying to do is to empower all my staff with data so they can make their own decisions using Phocas and the simplicity of Phocas allows this to happen," says Dhutia.
However the real benefit of Phocas is that it helped Dhutia to streamline the product offering using the software. Analysing the data in Phocas, Dhutia found certain products that they making, that weren't selling very well. He decided to compare the cost of having the products in stock versus not making them to determine if they were profitable. The results helped streamline about 15 different products which in turned increased the company's profitability.
Dhutia and the whole team benefits from Phocas being hosted on a cloud platform which makes it really easy to get into.
"I also really like the visual presentation because pictures speak a thousand words. To have a simple gauge with a red, yellow green indicator makes a huge different. People don't need to analyze the whole data set to tell them what's the matter - the headline information is just there. People know that the colour needs to be green not red. Phocas visualizations are simple and intuitive." says Dhutia.
If you have time to sit with Phocas, you can work out exactly what's going on in your business. All you have to do is drag and drop and you can get all the data that you need. It's also fully customizable as well," explains Dhutia.
Harrisons Sauces is part of BI Europe and manufactures condiments and sauces, supplying a variety of sweet and savoury sauces and seasoning to a wide range of market sectors across the globe.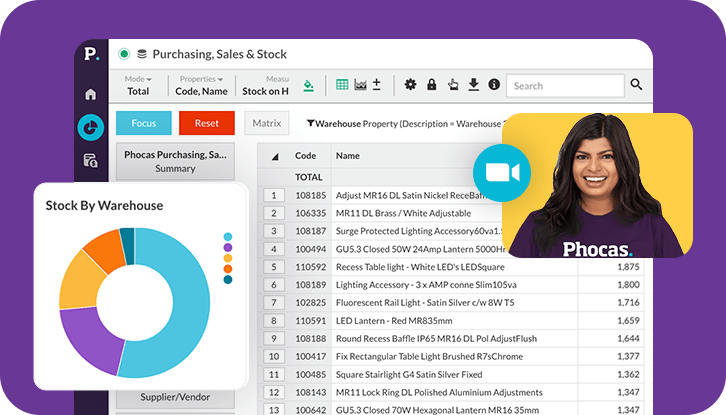 Get a demo
Find out how our platform gives you the visibility you need to get more done.
Get your demo today