Phocas sets the standard with Hella Australia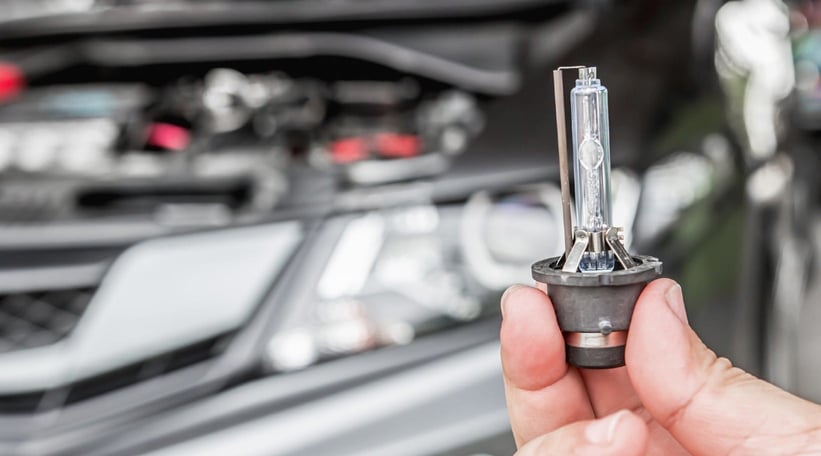 Hella ranks as one of the 100 largest German industrial companies. For such a large global corporation, tackling sales data issues was their number one priority but they also wanted to reduce the complexity of integration, boost performance and lower IT support and management costs.
The combination of their current management systems and Phocas has now delivered a world class business intelligence solution.
Hella Australia's General Manager talks through the key benefits that Phocas has given to the company, saying "Phocas is top notch. It enables us to find out very easily and quickly what a customer is buying, when they are buying it and at what price. Most importantly, it immediately shows what a customer is NOT buying."
"A good example of this is where Phocas will alert you when a competitor is stealing business," says Phocas Managing Director, Rick Toepfer. "Importantly it also provides warning that we had better act immediately across the rest of that market place," adds Hella's General Manager.
He continues, "Phocas makes the information mobile and real-time. Our database gets updated every day, not just in the office but for our remote reps on the road. It's such a simple process they simply log on and it's all done. Each morning they are primed with powerful information for each customer call. There have been many instances where this has had a large impact on our bottom line."
"One recent example was that a customer had not started buying a new product that was selling well in his sector. The rep. highlighted this and the customer has since taken the line on. Several examples like this happen every day. I can't put a figure on what this is worth to our business but it must be pretty substantial and this doesn't take into consideration the professional image portrayed to our customers."
The Forecast: Planning is essential.
Unlike other business software solutions, Phocas's merits are not just limited to the Sales arena. "It's not just our sales people that use Phocas. Our forecasting and planning staff find it of great benefit too. In conjunction with Demand Management software, our forecasting and planning has been far easier and far more accurate. This has allowed us to close the gap between inventory and customers," says the General Manager.
The Price is Right
"Many new Customers are sceptical of taking on new software, especially in the current economic climate," says Toepfer. "We believe that the unique pricing plan of Phocas is a huge help in finding the budget for its introduction." Hella's General Manager agrees "One of the great selling points of Phocas was its common sense pricing. Usually with software, you have to make a commitment based on a few presentations, hope that it's going to work out well, then hand over a huge cheque. That's not the case with Phocas . We made a small six-month commitment and after that it is very easy if we want to walk away. Of course, rather than walk away from the software, we have extended its use, deploying Phocas to all our branches. The prices that Phocas charge include support and upgrades."
Installation is Simple
Once Hella Australia had experienced the positive impact Phocas had made on its initial trial, they were keen to roll the solution out to the rest of the company. Hella's Systems Administrator explains the ease of integration within the IT system "I was really surprised how quickly Phocas could be installed," he says. "The data we needed to export out of our ERP was a straight forward process once we had this information we had a complete Phocas database within a couple of hours. The updating of Phocas is completely automated it's brilliant"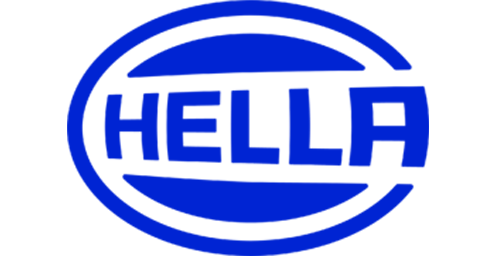 HELLA Australia was established in 1961 as the first overseas operation of what is now the worldwide group HELLA GmbH & Co. KGaA, Lippstadt. Today, HELLA Australia's Aftermarket and Special Applications business divisions provide parts and solutions to both the independent aftermarket and specialist manufacturers in multiple sectors including automotive, mining, marine, agriculture and construction.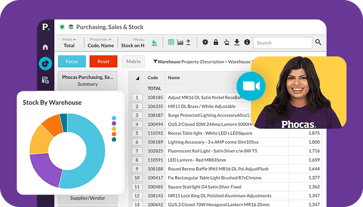 Get a demo
Find out how our platform gives you the visibility you need to get more done.
Get your demo today
Understand the past, operate better today, and plan well for the future
Whether you want to get your data organized for your team or you're looking to combine business intelligence capabilities with financial reporting, planning and analytics… We can guide you. Let's see if we can help.