Phocas-Acumatica partnership makes ERP change an easier decision for Riley Sales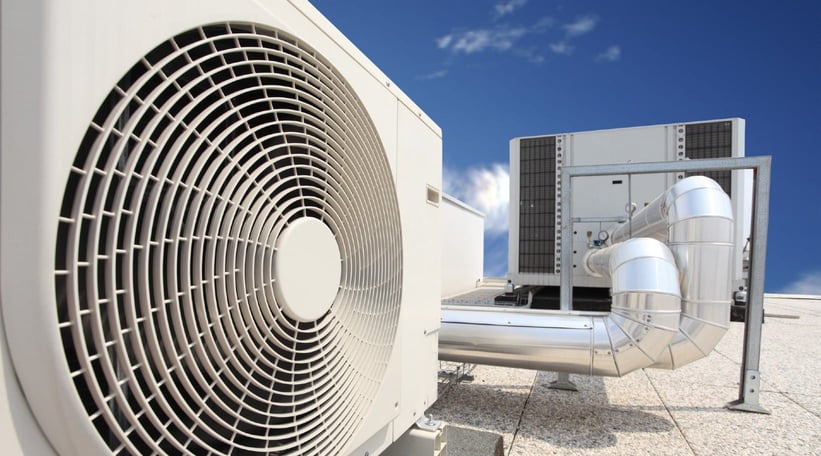 Riley Sales, a manufacturer and distributor of HVAC and industrial tools, equipment and machinery for residential and commercial applications, has been a Phocas customer since 2015. BI software and easy access to data have been critical for the growing company. Michael Riley, president of Riley Sales, described Phocas as "the most effective way to increase sales and margin with the least amount of effort." In 2020, Riley Sales made the significant decision to change ERPs, moving from legacy Infor FACTS to Acumatica. In 2019, Phocas announced a strategic partnership with Acumatica that would allow the two systems to work seamlessly together.
We sat down with Brandi Coats, CFO of Riley Sales, to get her perspective on the decision to move to Acumatica and whether Phocas' integration played a role in the company's decision.
How has your business changed since deciding to move to Acumatica?
2019 was a record year for the company. We grew by double digits in sales, and we grew about 10 percent in employees. In 2020, business was impacted by COVID, but we started to see a real value-add to the labels we sell. Ducane Equipment skyrocketed in 2020. The ease of install has elevated the value of the brand.
How would you define your data-driven culture today? Is it the same or is data analytics more important today?
It's more critical than it was even two years ago. We have some new leaders on the team and are seeing datasets for the first time, understanding what data tells you rather than working on a hunch is helping them grow. We are in our infancy of truly understanding the vast availability of metrics and incorporating them into our culture, but in 2020, we changed the compensation structure and structural alignment to support the data initiative. We have created the tools, primarily customer stratification, to grow our customers. We are now moving to the vendor side to create vendor stratification. We are taking direct strides and aligning our strategic plan around data and e-commerce.
Why did you make the decision to change ERP systems?
We were using an outdated version of Infor, and unfortunately, they indicated they would stop supporting the application unless we moved to the cloud. The upgrade solution cost more and lacked in reporting capabilities. We found more value and customization available with Acumatica.
How important was it to your decision to move to Acumatica knowing that Phocas was already integrated with the ERP system?
It was one of the keys to our decision as it allowed for minimal configurations and modifications. From a cost perspective and speed to market perspective, it kept things simple for us, while enabling additional data analytics. In addition, it allowed us to minimize the resource needs on internal resources.
How did Phocas help with the integration and move to Acumatica?
For us, there was ultimately no transition when it came to Phocas, which kept it easy. Ryan (Phocas services consultant) was amazing. He redirected the feed as the APIs already existed with Acumatica.
How has it been going since the implementation a year ago?
When you are on a software platform for 20-plus years, there are significant change management needs within the organization, but we are starting to move into a steady state. We're even beginning to launch new projects such as our e-commerce platform via Acumatica.
How would you describe how Acumatica and Phocas are working together?
From the IT perspective, it is much easier to administer and create change. A generic inquiry can be done on the fly. Prior to this integration, an inquiry would have required a migration, gone through an implementation team. It is very dynamic.
From a financial perspective, it is extremely transparent. With our old system, we had to hunt and peck. The ability to drill down and move from module to module is fluid.
We did have some buffering issues as we tried to overload the data availability on single pages, but support staff response time was excellent. Where we've had development or configuration changes, they have been easy to work with and learned our business model.
What's changed with Phocas during the implementation and process of integrating Acumatica?
Acumatica and Phocas gave us the flexibility to minimize change to our processes. We had the flexibility within the system to define the process with an out-of-the-box software that worked across our functions.
Riley Sales broad inventory is maintained in 8 stores that are strategically located to provide our contractors with easy access for pick-up, and facilitate quick product delivery to jobsites. Riley Sales two custom metal fabrication shops have been turning out top-quality custom HVAC metal work for over 25 years, and many of our experienced fabricators have been with us since the beginning. Riley Sales has been supplying HVAC professionals with custom sheet metal, experienced staff, and no cost to the customer jobsite delivery for over 50 years. P
lace your order in person, by phone, or online and we'll get you the products you need when and where you need them.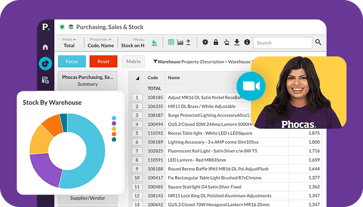 Get a demo
Find out how our platform gives you the visibility you need to get more done.
Get your demo today
Understand the past, operate better today, and plan well for the future
Whether you want to get your data organized for your team or you're looking to combine business intelligence capabilities with financial reporting, planning and analytics… We can guide you. Let's see if we can help.