Billows switches to Phocas and sees everyone using data with ease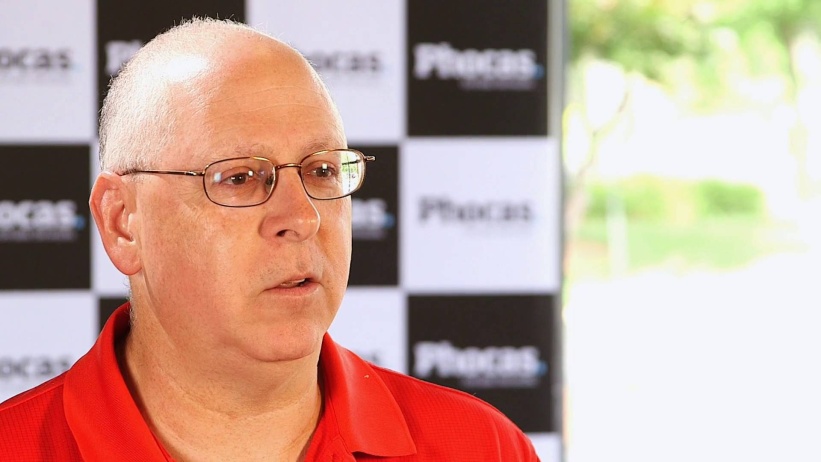 Phocas helped Billows reduce the number of printed reports and made it easier for everyone to access relevant data.
Challenges with reporting
Over the years, Billows has used several solutions for data analytics, including Hyperion and Microsoft Access when the company moved to Infor SX in 2005. While the company waited for an anticipated Infor reporting solution, it was introduced to MITS at an Infor conference. The company purchased MITS, but ran into some challenges along the way.
First was the database behind the MITS platform, which no one within Billows had experience using. The second major hurdle was the overload of reports, which users found challenging to navigate and use.
"We went down the road with MITS, and while its strength is in the volume of reports that are available to users, we found it to be too much," said Wayne Kessler, Chief Information Officer at Billows. "We dealt with MITS for a while, but it was difficult to get people who were spoon-fed reports from Hyperion to actually use MITS."
Greater visibility into inner workings of data
Billows' experience with MITS led the company to look at other solutions. When evaluating other providers, the most important factors to the company were ease of implementation and use. In the past, Billows had to build silos of information for other analytics software packages, and their complexity meant only a few trained people could and would use them. When Billows was introduced to Phocas, it was clear that it would be easy to gather information and make it accessible to different employees.
"After a few sessions with the Phocas team, we could see that Phocas provided better visibility into the inner workings of our data," said Kessler. "We loaded tremendous amounts of data into the software and quickly did what we needed to with the information."
David Lowenstein, vendor relations at Billows, added, "What was important about Phocas was that people could just use the product. They could create their own reports or use pre-fab reports. Phocas made data analytics and reporting accessible to more people throughout the company.
You can't break this
Phocas provides a simple, accessible solution that makes business intelligence available to everyone in the organization, including non-technical users.
"What makes Phocas great is when you hand someone Phocas, you can tell them, 'You can't break this. Hit any button you want, you can't break what you are looking at,'" said Lowenstein. "It makes everyone more comfortable to try something new."
Variety of applications
Phocas is used across Billows for a variety of applications. The sales team sets up reports that are emailed to them on a regular basis. They can track their sales, as well as dig further into transaction details to identify challenges and opportunities.
Lowenstein and the vendor relations team create custom reports and dashboards that are used for vendor negotiations. Rather than printing off a variety of reports for vendor meetings, they pull up Phocas' online dashboards to show customers their transaction history with Billows, which helps when negotiating future product pricing.
The executives are also taking advantage of Phocas' dashboards, which allow them to see from a high level what is going on with sales and inventory across the business. Kessler's team has set up several reports that are automatically emailed to Billows' executives. They click on the report link, log into Phocas and can quickly review the top-level numbers, drilling into the data to get more details about customers, inventory and transactions.
Kessler said, "Phocas has been a big help reducing the number of printed reports and making it easier for everyone to get access to the data that is relevant to their roles and responsibilities. In some cases, it is so good that our people want to use it for everything.
Lowenstein concluded, "You can do more with Phocas than you can even imagine and you can now get business intelligence into the hands of people across the organization who don't have access to data today."
Billows Electric Supply (Billows) is a family-owned business founded in Philadelphia, PA in 1950. Since that time, the company has grown to more than 250 employees operating 19 locations throughout the Delaware Valley. Billows provides the full spectrum of residential and commercial
electrical
needs, switchgear and lighting.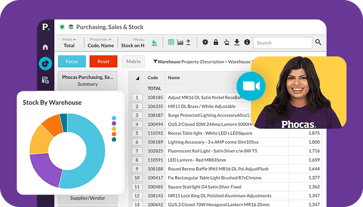 Get a demo
Find out how our platform gives you the visibility you need to get more done.
Get your demo today
Understand the past, operate better today, and plan well for the future
Whether you want to get your data organized for your team or you're looking to combine business intelligence capabilities with financial reporting, planning and analytics… We can guide you. Let's see if we can help.