Mid-Island Electrical Supply is the principal industrial electrical distributor in New York City, the Hudson Valley and Long Island. Mid-Island has thousands of active accounts at any one time and their previous data tools did not give a holistic view of their business landscape.
Billy Wresch, Vice President explains that their ERP system Activant Eclipse has some inherent reporting features but to get the data was a cumbersome process. "You can create reports but not easily translate them into Excel or view them graphically. But Phocas, which bolts onto our ECLIPSE system to make it more user friendly [can generate] sexier reports with very little effort. A good example of this is when we do our variance reports for inside or outside sales. It is so simple, within a matter of seconds the information is right there and that makes for a very powerful sales management tool!"
Phocas Finds Favor Across the Whole Organization
At Mid-Island, Phocas is used primarily by Senior Management, Sales Managers, Branch Managers, the Automotion Manager and the Operations Manager who use it for a variety of reasons.
"Within our organization, Phocas has just so many uses!". "The people in Sales use it to isolate sales issues to determine if we are growing with customers or losing customers or isolate low margin accounts. It ensures that sales reps are always informed and can predict what their customers need", Wresch said.
"In another area of our business, the Automotive Manager uses Phocas for projections, analysis of automation product lines and Gap Analysis. Take a gap analysis for example: We know our products and the companion items that a customer should be buying. So, we look at a string of products and Phocas immediately highlights the gaps in the buying patterns allowing us to increase the basket share of the customer and reduce competitor activity in that account. This is especially important in the current economic climate. But I also think Phocas is a solid product that works regardless of the economy and will help to create efficiencies and capitalize on every business opportunity."
Phocas Delivers Cost Efficiencies
According to Wresch "You can use Microsoft Map Point with Phocas to help on delivery patterns as well. By identifying where you are making deliveries on a regular basis we have a targeted and cost efficient plan of attack. Another cost cutting benefit is planning sales visits and delivery routes. When we know we have to be in a particular area, we identify other customers and prospects within a certain radius and take advantage of the economy. Obviously the cost of doing business in that area is very low compared to calling on a customer 50 miles away. Phocas affords you the opportunity to look at things outside the box."
Profit Enhancement
"I truly believe that Phocas is a tool that will enhance profits. It makes visibility and analysis of customers and products and will allow us to rationalize the customer base and stop too much resource going to those where rewards are not that good. Our efforts can now be focused on customers that subscribe to our business model, make them money and help them be more efficient and in turn we can all then enjoy a better relationship."
"Overall, Phocas allows you to very quickly identify where we are losing opportunities and thus indirectly affecting the bottom line. The ease of using Phocas affords us to micro manage more from a sales perspective that we might not normally do from the reporting feature in the ECLIPSE system. At the end of day it helps productivity across the whole organization."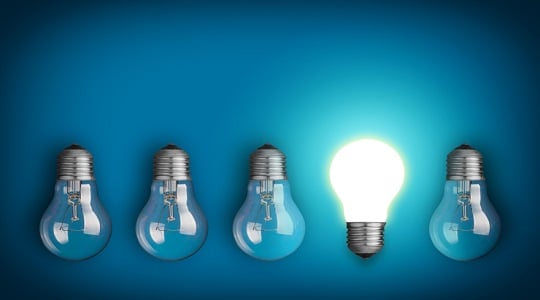 To watch a demo of Phocas In-Action, click the button below: